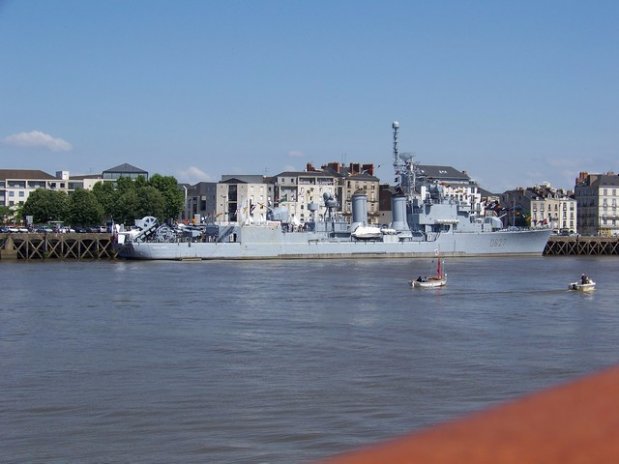 The Maillé-Brézé
Historical monument since 1991, the Maillé-Brezé is the first naval museum afloat in France. It participates in the enhancement of a heritage that might otherwise be forgotten.

Jewel of the French Navy, the Maillé-Brézé is one of a series of 18 destroyer escort, Surcouf type, built in the 1950'.
With a length of 132.65 meters, a width of 12.70 meters and a draft of 5.80 meters, its moving at full load is 3 900 tons. Served by a crew of 277 men including 17 officers and 100 petty officers, its 63 000 horsepower allowed it to reach the speed of 33 knots with an action range of 4 100 nautical (or 6 600 km).

Spoken languages

VISIT THE MAILLE BREZE
Only French navy ship transformed into Museum
The Maillé-Brézé
Address: Quai de la fosse BP 68721 44187 NANTES FRANCE
Access: Tramway station Gare Maritime